Tales of the Arabian Nights Assistant
A downloadable tool for Windows, Linux, and Android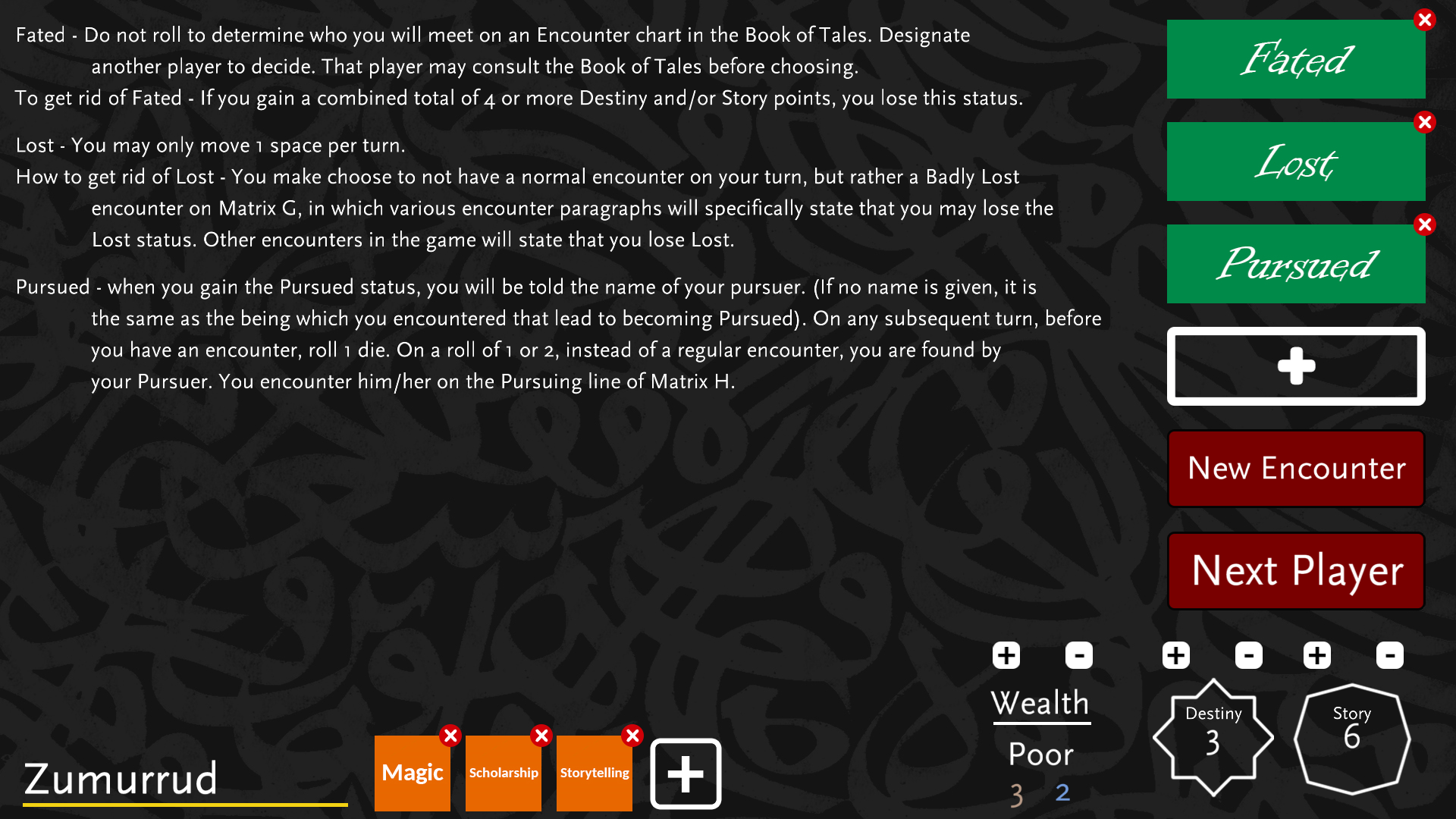 Screenshot of it in its main menu

NOT AFFILIATED WITH Z-MAN GAMES IN ANY WAY

I created this Tales of the Arabian Nights helper because I found while playing the game turns took way too long, it was a real pain to get through the game with my more casual board game friends so I decided to create the helper program your looking at right now. It keeps tracks of what player you are, what tokens you have, your wealth level and your movement speed, your destiny count, what statuses you have and gives a brief description on each status, theres a new encounter button that allows you to enter what encounter number your given and it will tell you what your encountering or what type of creature/person you are encountering and what matrix you must look in for the page number. As a note it only has support for four statuses mainly because it looks nicer like this and I didnt want to sacrifice readablity for the rare case of more statuses.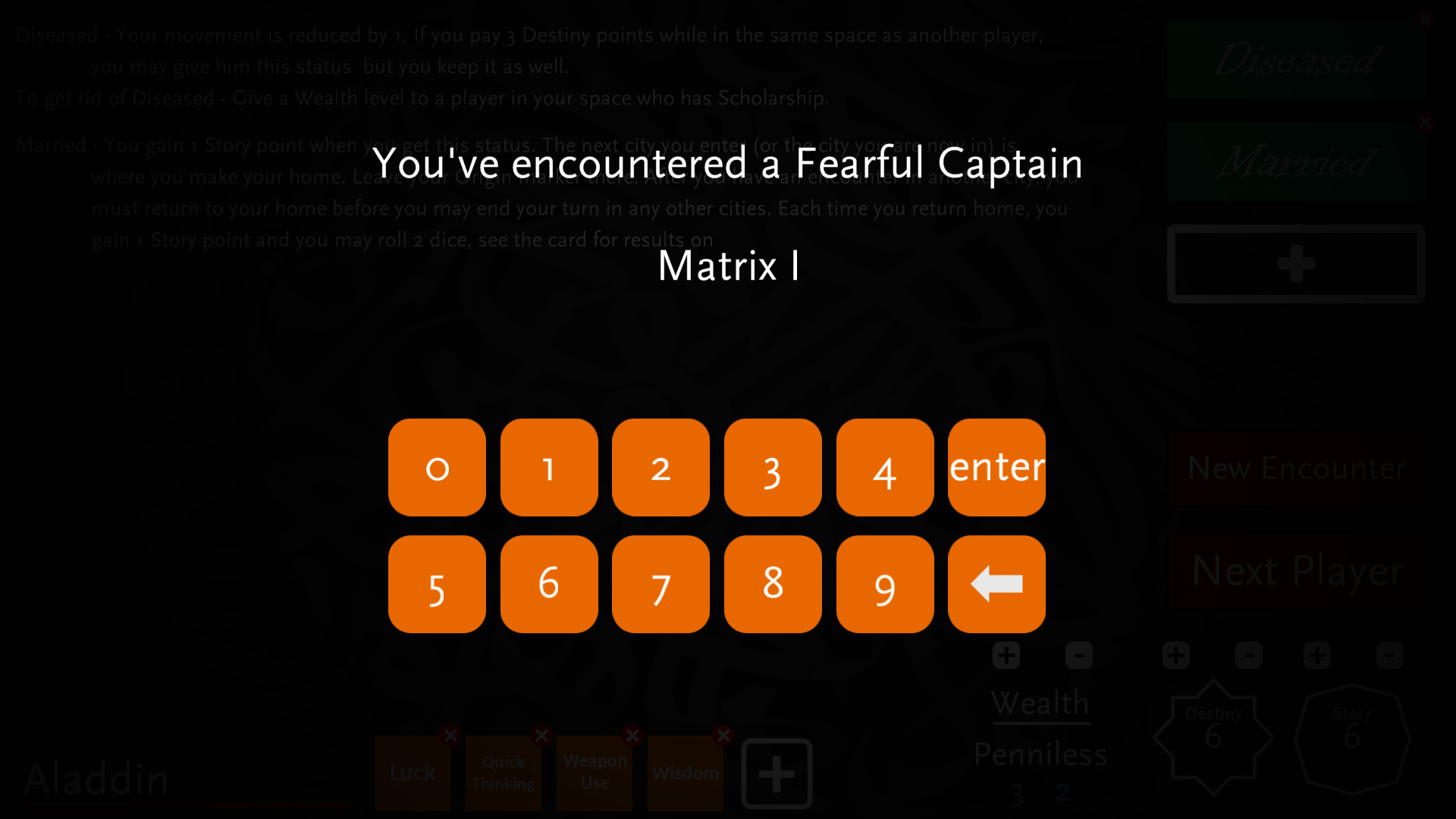 Screenshot of the New Encounter window
Overall if you use it it should make your Tales of the Arabian Nights games go smoother, and faster and you will have a more enjoyable experience playing in the world of Tales of Arabian Nights.

Source code for this project can be found here on my github. If you notice any errors or issues please feel free to let me know and I'll try to fix them.
Install instructions
Installation for each OS should be standard, for linux its a debian package, for windows its a .exe that should be runnable immediately after downloading, and for android its an .apk file.